Some more on belonging…
In The Myth of Normal, Dr Mate Gabor writes: "A society that fails to value communality—our need to belong, to care for one another, and to feel caring energy flowing toward us—is a society facing away from the essence of what it means to be human. Pathology cannot but ensue. To say so is not a moral assertion but an objective assessment. "When people start to lose a sense of meaning and get disconnected, that's where disease comes from, that's where breakdown in our health—mental, physical, social health—occurs," [Dr Bruce Perry]….. "A sane culture, Bruce and I agree, would have psychosocial integration as both an aim and a norm. Authenticity and attachment [belonging] would cease to be in conflict: there would be no fundamental tension between belonging and being oneself. Dislocation, in Bruce's formulation, describes a loss of connection to self, to others, and to a sense of meaning and purpose…"
"…. an integrated notion of how a self could combine me and we in the plural verb sense of a whole, integrative self, a MWe. Who we are is both me and we, a plurality. And who we are is continually emerging……." From Aware by Dr Daniel J Siegel
"Troubled places often look to writers in the hope that imagination can see beyond the divisions that ideologies enforce; the writer's job, after all, is to dismantle the very notion of an Other by showing how your hurts belong to me, as my hopes do to you."   From The Half Known Life by Pico Iyer
"Sensory awareness enhances our feeling of 'being among', of belonging to a place (Reeve, 2011). When our minds are 'elsewhere', we are more remote, non-local and confused. We become more likely to lose track of context and, crucially, of what is most important. 'With webs of relationships dissolving in our society, we see more and more people living and struggling alone; and now the very web of life is unravelling' (Totton, 2011, p. 36). Our best ideas come when we are in flow – washing up or walking – mobilising, metabolising, sensing and linking. In nature, non-flowing water becomes stagnant; it's the same with our bodies when we don't move (Dale and Peyton, 2019.) From What is Normal? Confer Books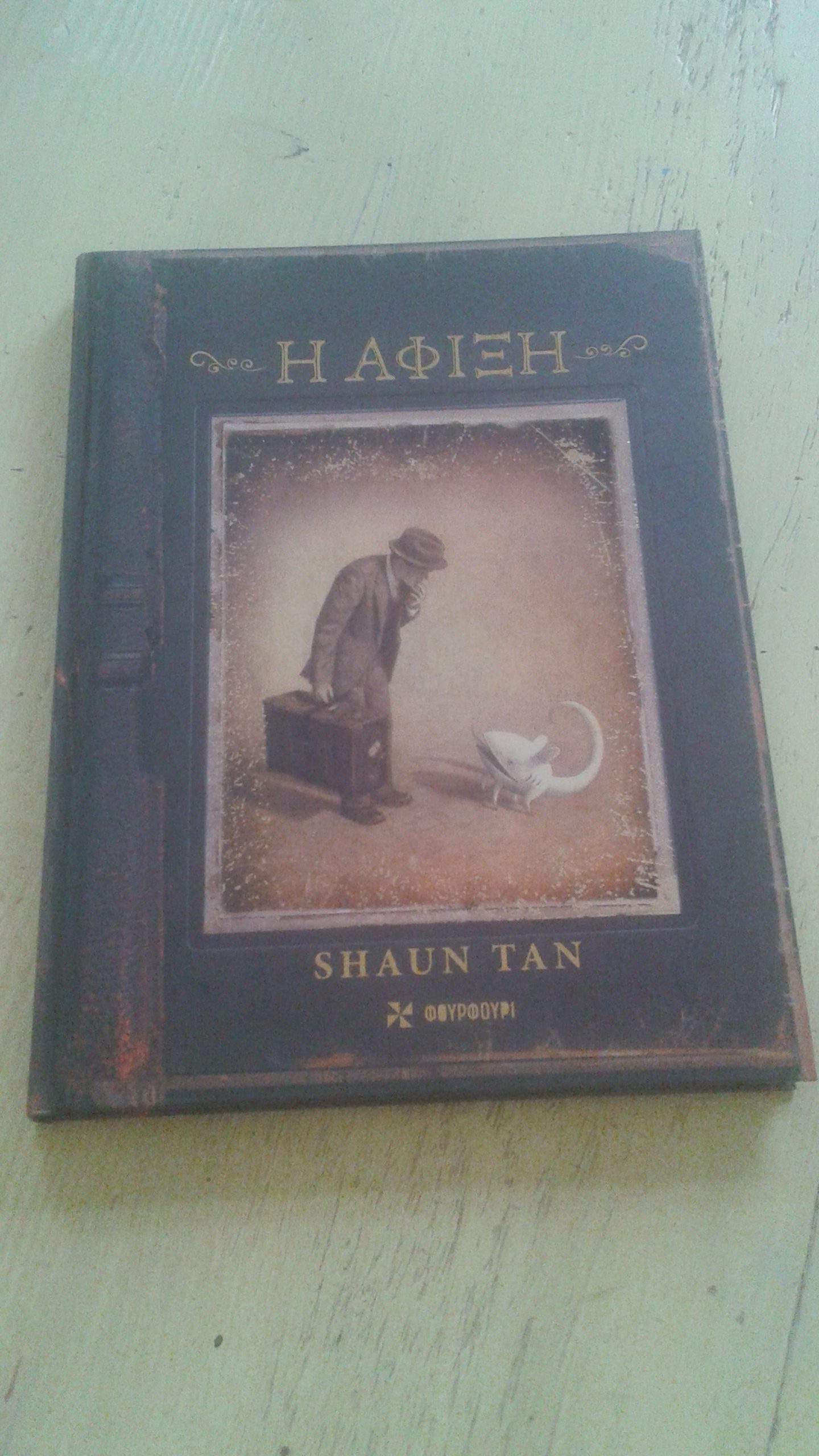 Τoday's post also includes extracts related to belonging from my more personal writing, which I mostly did, as I mentioned, from 2016 to 2018, 2019 maybe. I've also chosen ideas / quotes from things I've read or been reading currently that are in some way related to the topic of belonging, and might be worth pondering on or further exploring.
The literature related to belonging is broad and theoretically diverse, with people examining the topic from many different perspectives. There are various factors that promote belonging, such as, the environment, the sense of safety and the quality and nature of contact with others, levels of participation, accommodation and housing possibilities, place, emotional attachment, being respected and regarded as worthy or equal, and so on. Skimming through the literature there seems to be an agreement that belonging is a fundamental human need that all people seek to satisfy. It is supported that a sense of belonging, which is the feeling of connection with social groups, physical places, and individual and collective experiences, is a fundamental human need that predicts many mental, physical, behavioural and socioeconomic outcomes.
Some articles focus on the four levels of belonging, the intimate, personal, social, and the public, and others explore the basic pillars of belonging, which are to feel welcomed, to be known, included, supported, and connected.  Also, a strong positive correlation has been found between the sense of belonging and meaningfulness. There is perhaps less agreement about the belonging construct itself, how belonging should be researched or measured, and how to satisfy the need for belonging. Some qualitative research has been carried out that summarizes existing perspectives on belonging in an attempt to define a more integrative framework for understanding and studying belonging.
My more personal writing:
"The salvation of the soul /psyche / is a very big thing  / like a leisure trip / with a hidden trauma" song lyrics by Lina Nikolakopoulou
 "Η σωτηρία της ψυχής  / είναι πολύ μεγάλο πράγμα  / σαν ταξιδάκι αναψυχής  / μ' ένα κρυμμένο τραύμα"  Λίνα Νικολακοπούλου
"…….This subtle restlessness in relation to contexts might have originated from not having nested securely in childhood, from non alignment with my truest longings, the many socioeconomic and cultural threads that impact our lives, a suppressed adventurous spirit or simply a desire to see more of the world. To use psychological jargon, it might have also reflected exiled aspects of the self externalised through the desire to move or leave. Some have suggested that the gift of restlessness is that it sheds light on our experience or circumstances, ways and habits, and whatever might not be optimal or missing in the environment. In some sense, restlessness has the potential to undermine the places where we might be struggling or falling into false belonging. Restlessness if we know how to decipher it can reveal to us that those places that seemed like belonging may have actually forced us to chip away pieces of ourselves so that we may be accepted, to sculpt ourselves in shapes that made it easier to fit in. Restlessness may force us to take a closer look at contexts and places. These processes are not necessarily conscious, for then it would be easier to discern and disrupt.
In the past I used to indulge in my restlessness even if only for a week or two, whenever time and money allowed. Living on a small island made the need imperative at times for despite its scenic beauty and peace, the need to take a break and see new places, even briefly made the returning more desirable, but old patterns and dynamics and certain very familiar narratives often played out in new contexts, but they did not stand out so much in my field of perception because in these new places I got lost in the new and the beauty of small details, like the paint peeling off an old door in Malta, the old patina on a wall in Budapest, the white washed houses of human proportions on the Cycladic islands, the intense sweetness of Turkish delight that scratches the throat in Istanbul, the illusion of stillness in the Mediterranean olive groves on summer afternoons that stir a vague knowing of my Mediterranean origins, a big collection of cacti plants on a wooden Cypriot porch that reminded me of a scene in Freda Kahlo's' film, scrumptious cake and tea in old china cups in quaint garden cafes in England ….
Like many I had forgotten that I, like every other living creature, intrinsically belonged to the world, irrespectively of others' idea of inclusivity simply because I was a living fibre of the Universe. I skipped over information, brushed it aside like a fly, I settled my attention on the positive. I kept moving. I got immersed in all the new experiences and all the beauty of the world, natural and manmade: the old hits playing on the juke box in a small tavern at a school friend's village in adolescence, the delicate cyclamen coming to life through the cracks of a stone wall on one of the Byzantine churches in Monemvasia, the plateau above sea level linked to the tip of the Peloponnese peninsula by a 200 metre causeway, the crossing of the Samaria Gorge that splits the topography in two, our ending up in the middle of nowhere and unknowingly sleeping in the midst of a gypsy settlement. On another Cretan southern beach our tent covers and stuff would have been blown away from the gusting wind that was carrying dust and heat from Africa, if it weren't for my being awake listening to the restless sounds of nature. I had not told friends where I was that summer, but a school friend and her boyfriend had found us in the middle of nowhere. On that particular night the hot wind felt stifling, so I had got out of the tent to look at the wide sky, to inhale the sense of infinite space……
On a nearby island I purchased a slab of carved marble. The dealer claimed it was an authentic piece from St Nicolas, the majestic church of the island I live on. On the fair sand beaches of Naxos I reread the myth of Ariadne and Theseus. In this version of the myth Ariadne had been abandoned on the island by Theseus, who had initially been the incentive for her to exit patriarchy and leave the old ways of the Minoan King behind and shedding the obedient daughter and princess role. The labyrinth is also a metaphor for the womb, and thus, it could also signify the process of birth and rebirth as we travel back to our own particular essence…….
We parked our car at the picturesque medieval port and ran for shelter in one of the renovated water front cafes. Once the rain had stopped we walked around the freshly washed town for a while …… The town was like an old summer dress that I had outgrown.  It felt familiar and strange, attractive and indifferent – a letting go had taken place facilitated by the passing of time. I wondered whether it contained traces of a homeland, if homeland is a mere fact rather than something to negotiate. I wondered how rootedness and belonging could feel and about the necessity or not of a specific homeland and whether it was simply an overrated discursive construction. Virginia Woolf writes 'I am rooted, but I flow'. Yes, I would like to feel rooted within flow and movement………
I used journaling to explore how old conditioning and relational experiences had impacted my world view and sense of belonging and connection, but the deeper all connecting thread was eluding me. I was cognitively aware that all our experience is tightly interwoven and is in a dynamic interaction, but I could not hold the whole big picture in my conscious mind for it would have required my being able to construct in my imagination a clear image of a mighty complex grid of the politics and workings of the world, my position in it, old traumas and conditioning, disposition and circumstances,  narratives and experiences,  recent losses and un-metabolized old grief, relational dynamics and so much more. I was not there yet, and in any case, the whole is never fully visible to anyone….."
******************************************************************************************
I'm also suggesting a hauntingly beautiful illustrated book The Arrival by Shaun Tan. a multi awarded artist from Australia. It is the kind of book that one can return to over and over. It has no text and it is about a subject dear to my heart, migration and multiculturalism, overcoming and living together, the immigrants' spirit and stories of trauma and resilience. In the short video: Migration and Multiculturalism at: https://www.youtube.com/watch?v=uad6G06yvpo, Tan talks about the book and at some points says: "Everybody's that's in the city [in the book] has some degree of injury…" The book has been uploaded on YouTube.
*******************************************************************************************
And something a little different
Finally, I have also included a link to a recent Being Well podcast [https://www.rickhanson.net/being-well-podcast-metabolism-brain-energy-and-mental-health-with-dr-chris-palmer/] during which Forrest Hanson and Dr. Chris Palmer, assistant professor of psychiatry at Harvard Medical School, discuss how Dr. Palmer's personal experiences and early circumstances have influenced his work, his interesting brain energy theory as a response to treating resistant conditions, the difference between mental states vs. mental disorders, and the problems with the current diagnostic criteria. Palmer defines metabolism and the role of mitochondria and their connection to mental and physical health, talks about how medications, diet, adversity, stress and emotions can affect metabolism. They explore ketogenic diets, mycophogy, mitochondrial biogenesis and the importance of education and support around ketosis for medical conditions, and how meditation, sleep and light exposure, love, connection, a sense of purpose and a sense of safety are prerequisites for healing or recovery. Their analysis takes a more holistic view that looks at the bigger puzzle and reveals the connection between stress responses, trauma, hormones, neurotransmitters, inflammation, mitochondria, metabolism, genetics, circumstances and diet.