Art journaling ….. Taking doodling further
'So when you find out lie, after lie, after lie, after lie, keep going……when initiations break you one after another, keep going…' Naia Leigh
Catt Z's fast art journaling practice basically involves a process of fast writing on any salient issue, emotion, bodily sensation or pain in a certain space or page, both horizontally and vertically, and then also, writing a prayer or what we are grateful for over that. The next phase involves covering the words by doodling with paints, markers, pens and pencils and any kind of preferred colouring media. Collage can also be applied.The aim is to We try to remain focused while 'doodling' to allow further processing to occur and for more insights to arise. It is fast and messy to encourage drawing outside the lines. In the past I had engaged with a similar process, but I had used inspiring quotes or meditations scripts, which I then covered with fast artwork or/ and doodling. These last few days I have been experimenting with Catt Z's ideas and for these three samples below I have used watercolours, oil crayons and board markers.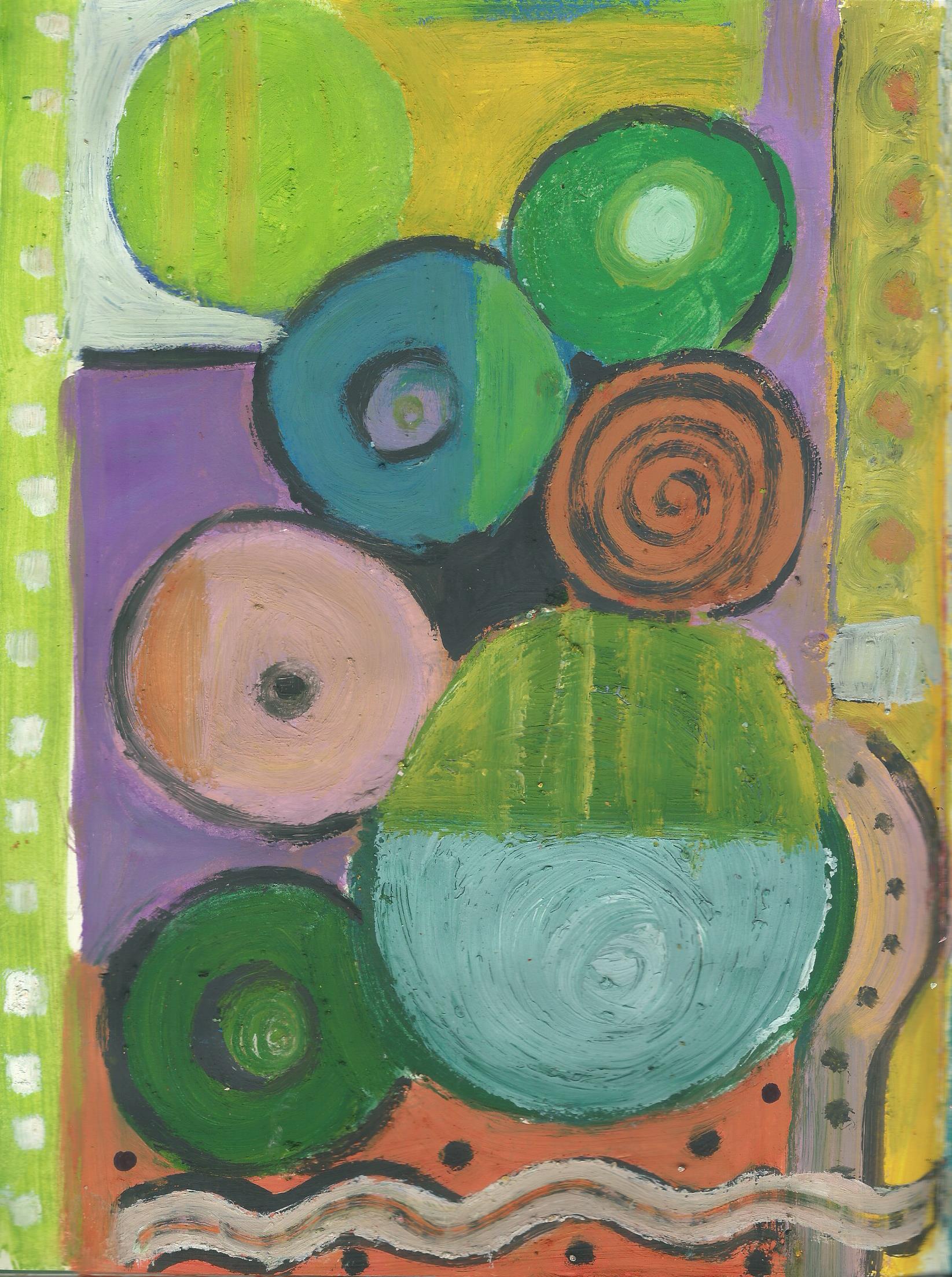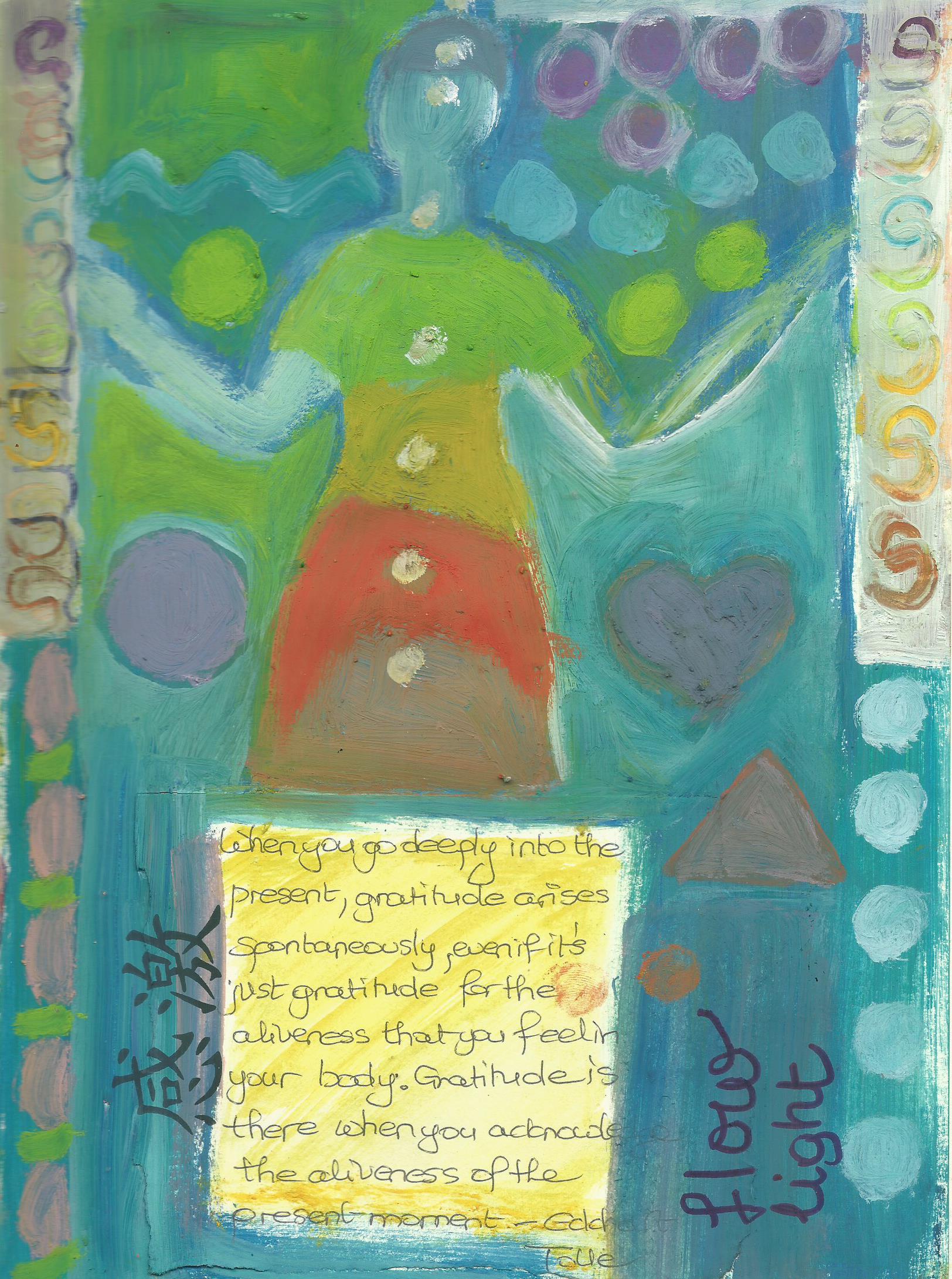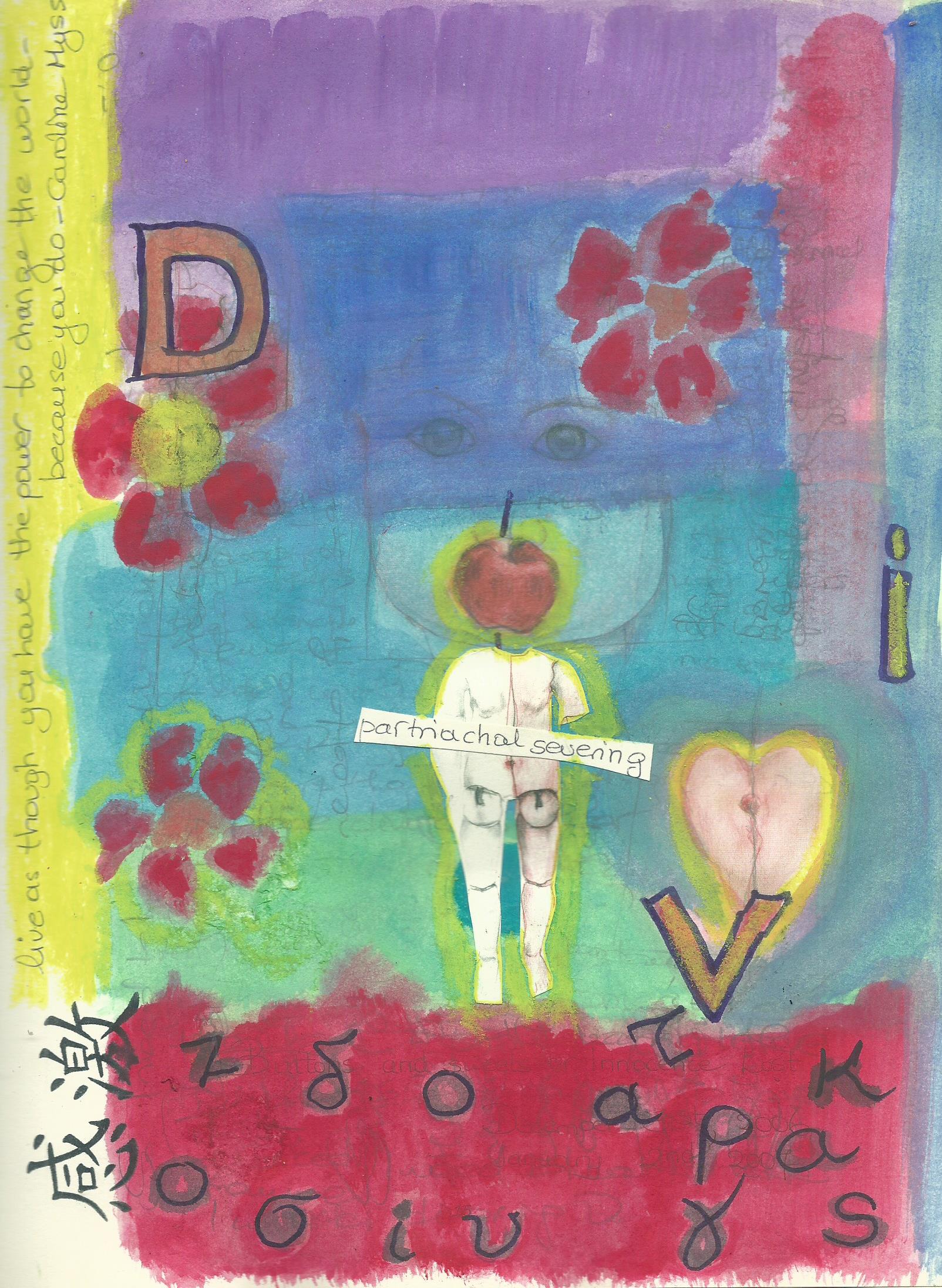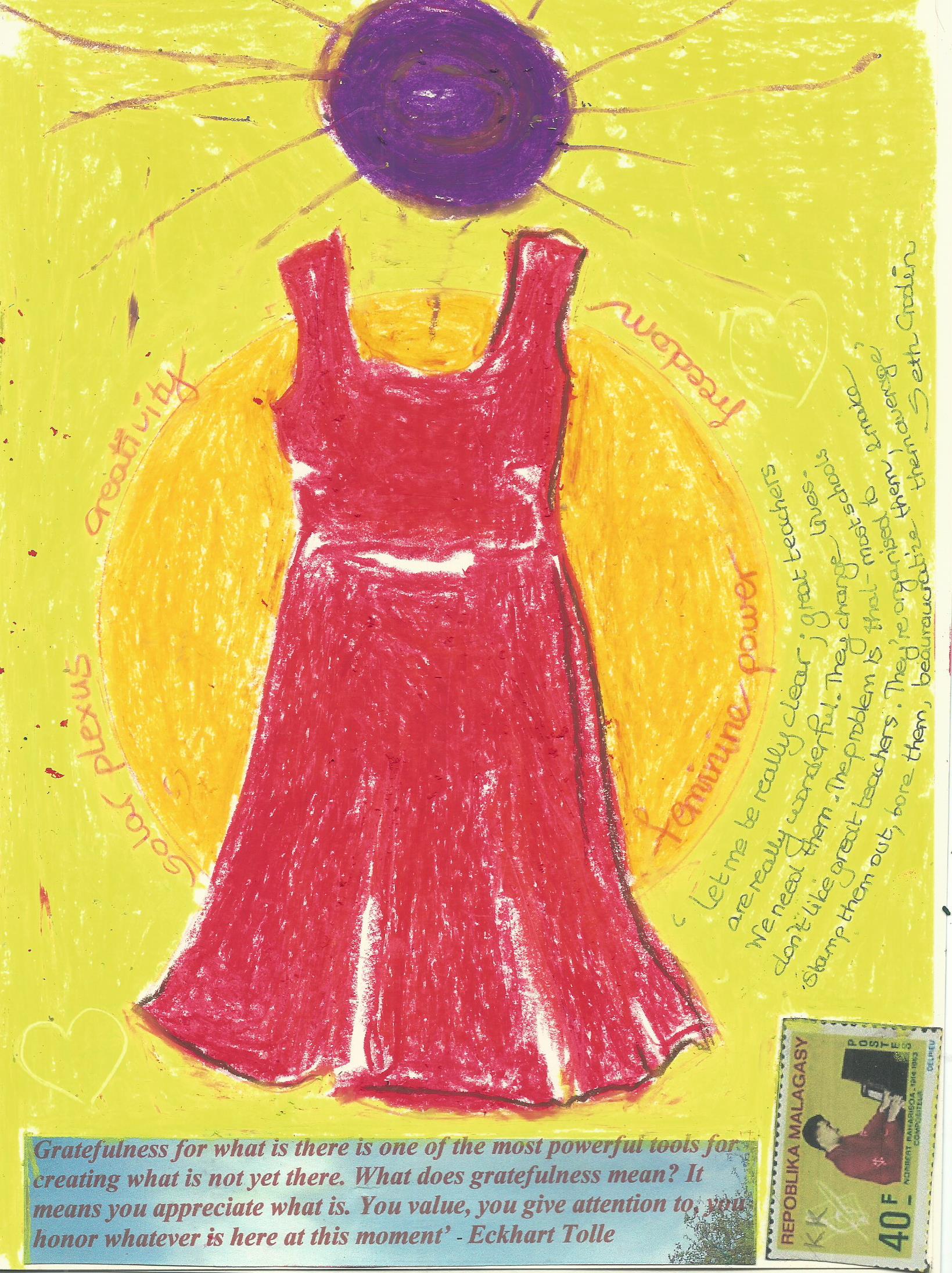 Also, you may enjoy: LEAP for the freedom to SOAR by Naia Leigh at: https://www.youtube.com/watch?v=mpC122u2gy4
Plus, an extract from her site https://www.naialeigh.com/wombhealing/
'In ancient times, women´s spiritual practices were widely accepted and the womb was considered a sacred source of love, intuition, spiritual wisdom, pleasure, and vitality. It was widely revered and worshiped as the source of life. All women today, can still tap into the powerful gifts of their womb, whether or not they have had children, whether they are fertile or post menopausal, and even if they have had their wombs removed. However many women are disconnected from their wombs, know little about them, and hold various pain and trauma that negatively impacts their lives without knowing the origin. These blocks in the womb can create physical dis-ease, unhealthy relationship patterns, creative blocks, or other issues that prevent women from experiencing what they want in life. In our modern cultures, we are socialized to live life from the mind rather than our body wisdom. Our menstrual cycles are seen as burdens, and our wombs are seen as disposable, with hysterectomies and c-sections given out like candy …… Women's bodies all over the world have been violated and objectified, leaving women with a limited and distorted perspective of their own body and its inherent capabilities. Being disconnected from the womb means we are operating from a portion of our power, creating a portion of what we are capable of, and experiencing partial fulfillment …… Our wombs hold our greatest power as women, and yet can also carry our greatest wounding'.