Stories
"I like to hear a storm at night. It is so cosy to snuggle down among the blankets and feel that it can't get at you" L.M. Montgomery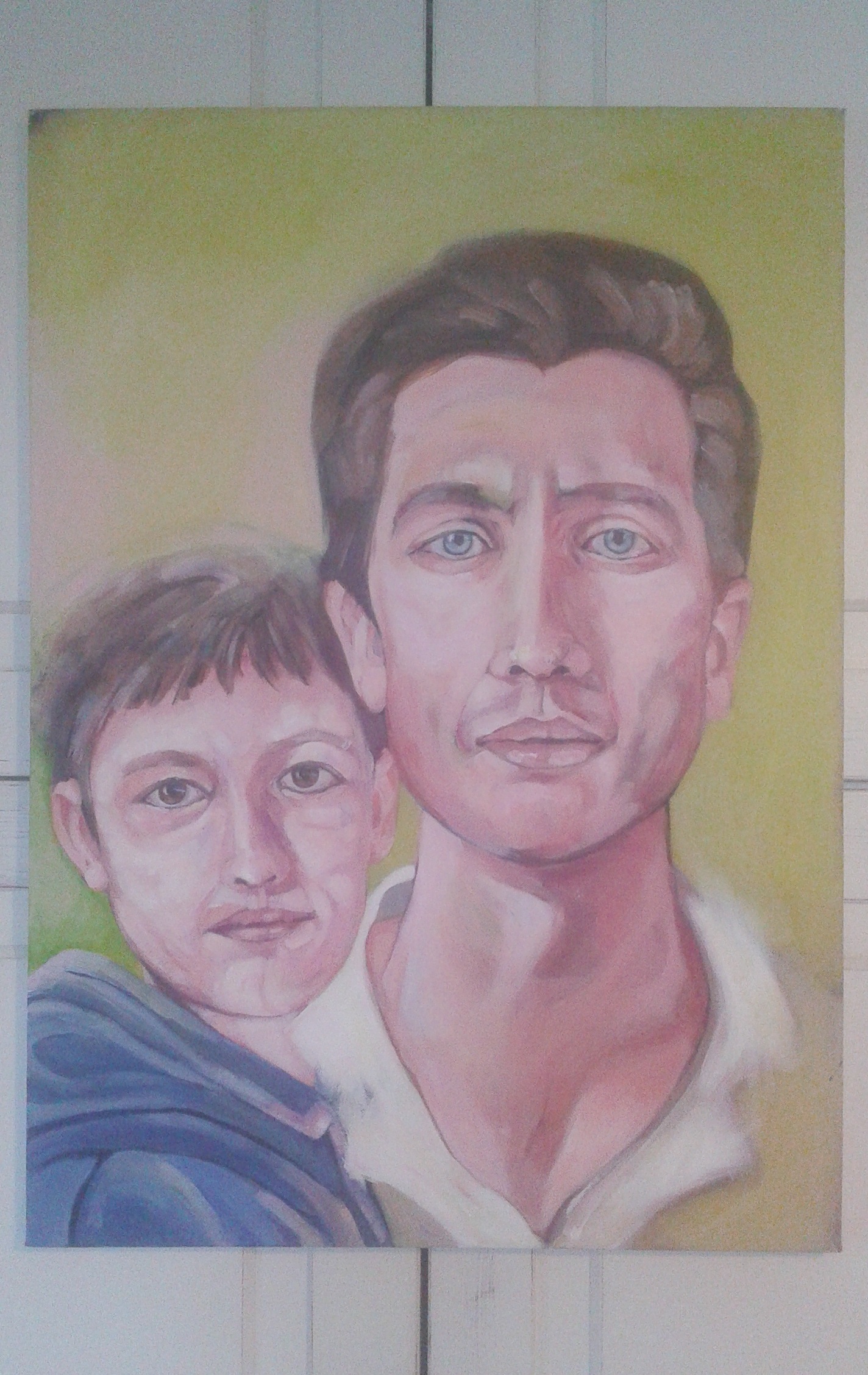 Today I am posting a painting I have been making over the last five or six weeks. I am also including three poems written by women that have come my way or maybe I have sought them out these cooler autumn evenings. These poems have been written by women poets after surgeries they underwent. So much of our lived experience remains blanketed, unexamined, unprocessed, unfelt, unarticulated, 'ungrieved', unreleased, unrecorded, unintegrated and even uncelebrated. They have lent words to experiences that are often not talked about. The first poems are written by a young poet, Leila Chatti. They are based on her experiences with excessive bleeding and surgery due to tumors in her reproductive organs. The third poem was written by Sylvia Plath after a stay in hospital recovering from an appendectomy. Plath is lying in a white room as she reflects or projects her emotions and sensations on a bouquet of tulips. Finally, I am presenting some children's books I have been reading or re-reading that focus on themes of identity, belonging and freedom. A blanket, a quilt, a box and a jar become metaphors and containers of belonging, identity, inclusiveness, connection and freedom.
Waking After the Surgery
And just like that, I was whole again   /   seam like a drawing of an eyelid closed,
gauze resting atop it like a bed   /  of snow laid quietly in the night
while I was somewhere or something  /   else, not quite dead, but nearly, freer
my self unlatched for a while as if it were   / a dog I had simply released from its leash
or a balloon slipped loose from my grip   /    in a room with a low ceiling, my life
bouncing back within reach, my life   /  bounding toward me when called.
Morcellation (extract)         (From the French)
Less invasive   // the doctor says.  //   To break into pieces.
Little morsels, little slits   //   (for me) to come out of (myself).
Mon corps— my body— a corpse,   // a mis-translation.
As I keep mistaking   //   blood for song……..
** Morcellation is when tissue such as the uterus or fibroids are cut into smaller pieces to allow them to be removed more easily. This can be done using an instrument called a morcellator. The use of morcellation may mean you can have your operation done laparoscopically (using small cuts on your abdomen) or vaginally.
Tulips (extract)
The tulips are too excitable, it is winter here.
Look how white everything is, how quiet, how snowed-in.
I am learning peacefulness, lying by myself quietly
As the light lies on these white walls, this bed, these hands.
I am nobody; I have nothing to do with explosions.
I have given my name and my day-clothes up to the nurses
And my history to the anesthetist and my body to surgeons.
They have propped my head between the pillow and the sheet-cuff
Like an eye between two white lids that will not shut.
Stupid pupil, it has to take everything in.
The nurses pass and pass, they are no trouble,
They pass the way gulls pass inland in their white caps,
Doing things with their hands, one just the same as another,
So it is impossible to tell how many there are.
My body is a pebble to them, they tend it as water
Tends to the pebbles it must run over, smoothing them gently.
They bring me numbness in their bright needles, they bring me sleep.
Now I have lost myself I am sick of baggage —
My patent leather overnight case like a black pillbox,
My husband and child smiling out of the family photo;
Their smiles catch onto my skin, little smiling hooks.
I have let things slip, a thirty-year-old cargo boat
stubbornly hanging on to my name and address.
They have swabbed me clear of my loving associations.
Scared and bare on the green plastic-pillowed trolley
I watched my tea set, my bureaus of linen, my books
Sink out of sight, and the water went over my head.………
Children's books on freedom, belonging and identity
Μy two blankets
This story is written by Irena Kobald and illustrated by Freya Blackwood. It is about a girl called Cartwheel, who has been forced to move to a country that is so strange to her that she no longer feels like herself. When she feels cold and lonely she seeks refuge under her blanket from her home country. But she meets a new friend, who teaches her new words every day until the foreign language and sounds do not feel harsh and cold anymore. Little by little she creates a new blanket, and then one day she realizes that she has two blankets and she feels safe and warm with both. You can listen to it at: https://www.youtube.com/watch?v=DdEG3s8s9Yw
The Patchwork Path: A Quilt Map to Freedom
This is a moving story about a young slave girl and her father fleeing from slavery written by Bettye Stroud and illustrated by Erin Susanne Bennett. The quilt her mother made for her is both beautiful and a vehicle to help her travel to freedom when the time comes because it contains the secret codes of the Underground Railroad, the route towards freedom. The story includes many historical facts about this time period. It is also read aloud at: https://www.youtube.com/watch?v=y4r-LEutmLk
Henry's freedom box
This story is written by Ellen Levine and illustrated by Kadir Nelson. It is a fictionalized account of how a Virginia slave, Henry "Box" Brown, escapes to freedom by shipping himself in a wooden crate from Richmond to Philadelphia in 1849. Henry Brown doesn't know how old he is because nobody keeps records of slaves' birthdays. Henry always dreams about freedom, but his dream seems farther away than ever when he is torn from his family and put to work in a tobacco factory. However, Henry grows up and marries, and then his family is sold at the slave market. He is devastated and wants more than ever to be free. Then one day, as he lifts a crate he comes up with the idea of mailing himself to the North. After an arduous and risk filled journey in the crate, Henry finally has his first birthday of freedom. It is read aloud at: https://www.youtube.com/watch?v=f7XFTjOdOJI
The Name Jar
This book has been created by Yangsook Choi. It explores questions about difference, identity and cultural assimilation. When Unhei, a young Korean girl, moves to America with her family and arrives at a new school, she begins to wonder if she should also choose a new name. You can listen to it at: https://www.youtube.com/watch?v=bGCuOEoEXSc