Mostly art,,,, and some poetry
"Prejudice is a great time saver. You can form opinions without having to get the facts." E. B. White, the children's book author of Charlotte's Web
"Every morning I awake torn between a desire to save the world and an inclination to savor it. This makes it hard to plan the day. But if we forget to savor the world, what possible reason do we have for saving it? In a way, the savoring must come first." E. B. White
 "I would feel more optimistic about a bright future for man if he spent less time proving that he can outwit Nature and more time tasting her sweetness and respecting her seniority." E. B. White
 "After all, the wool from the black sheep is just as warm."
[Sister Margaretta's response to Maria's free-spirited ways in the 1965 musical The Sound of Music]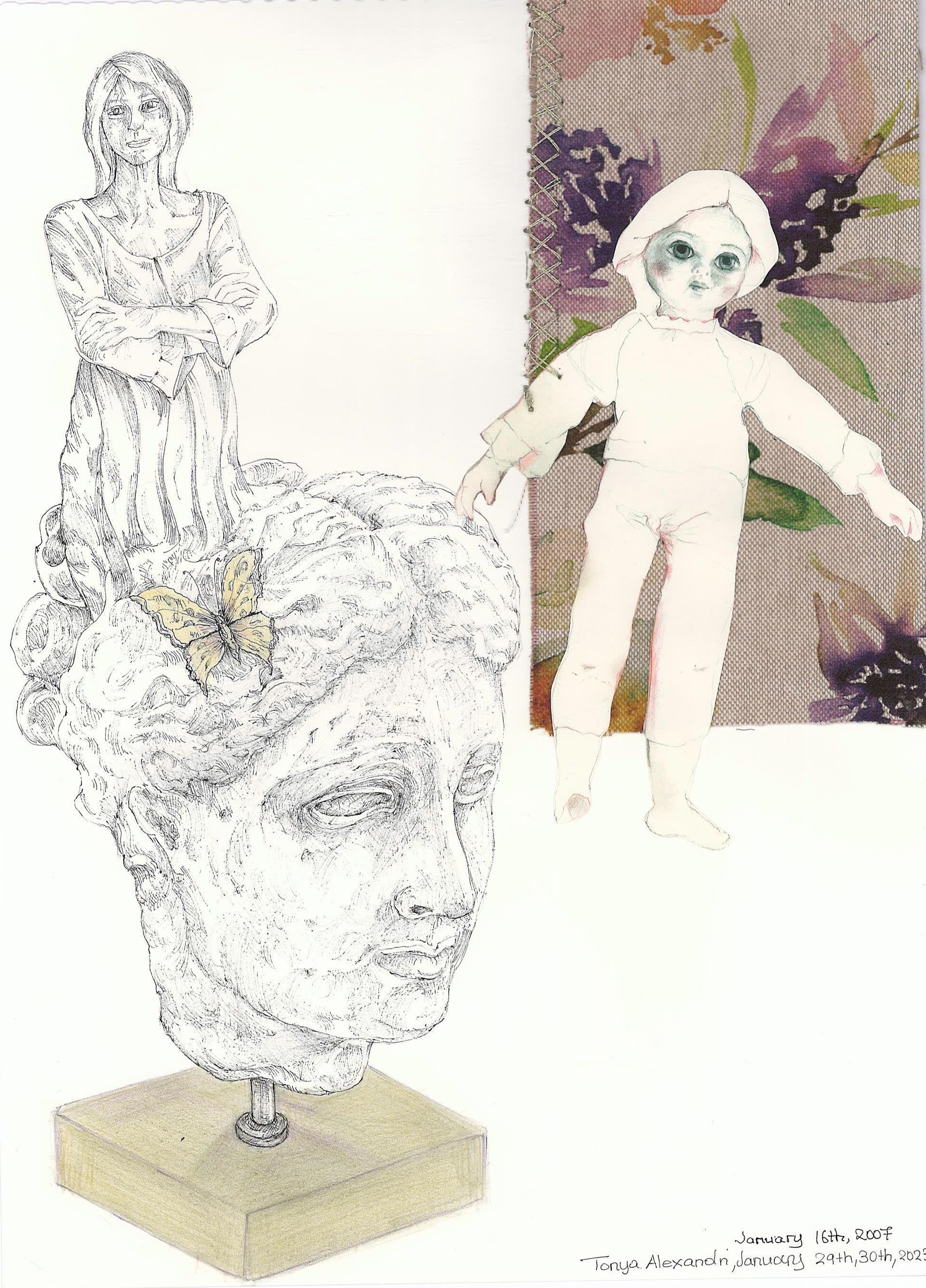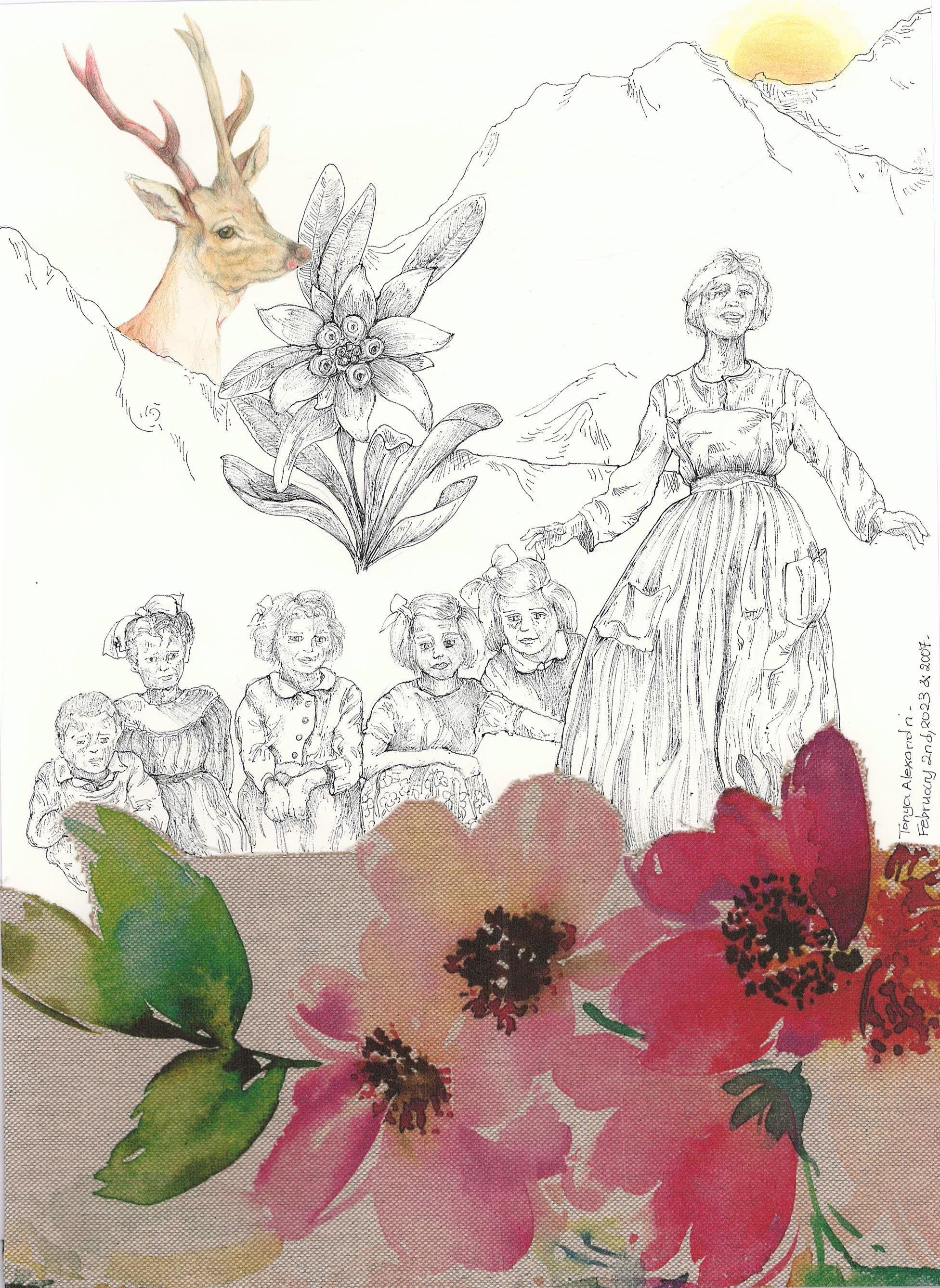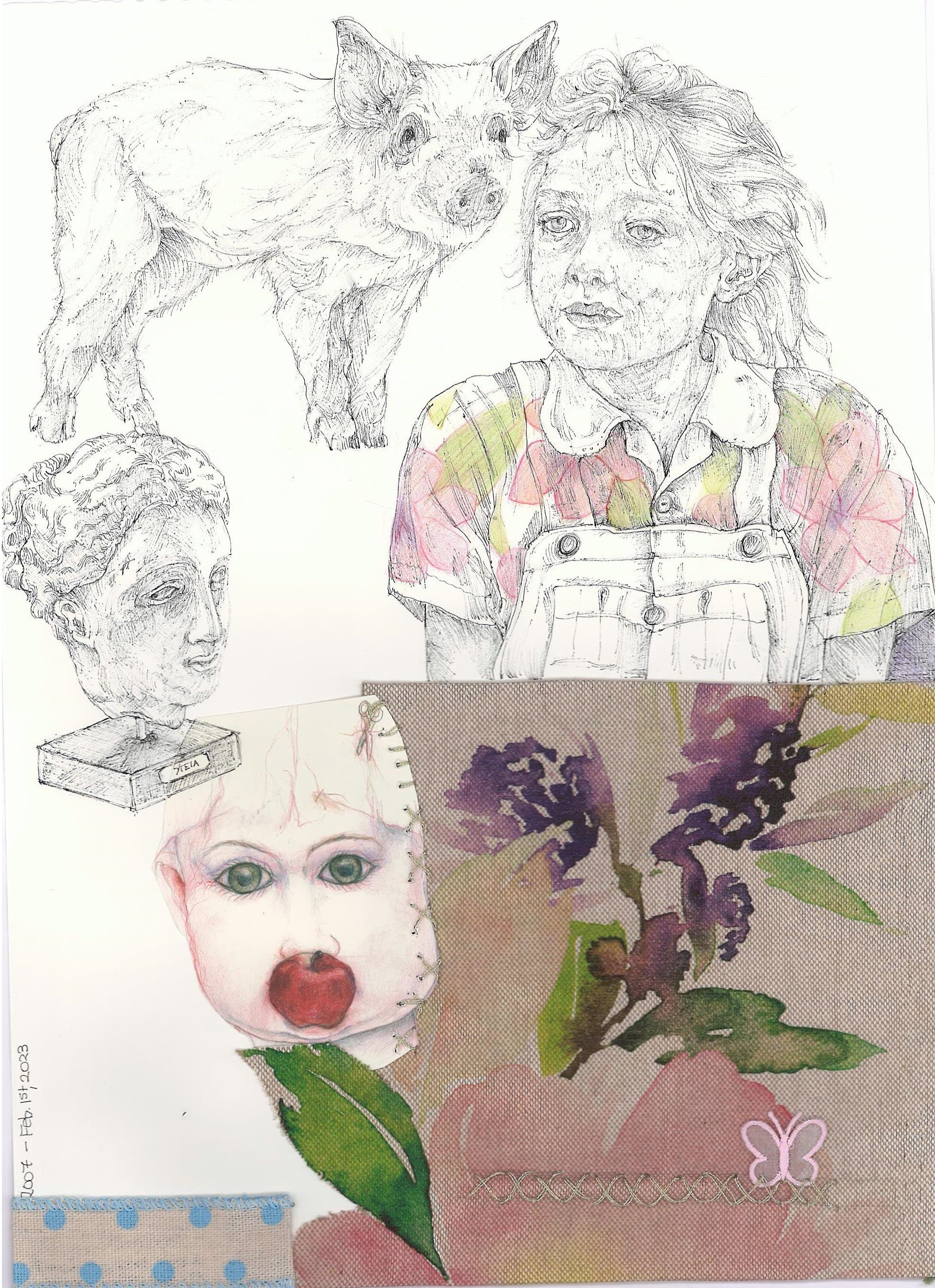 "You have been my friend. That in itself is a tremendous thing. I wove my webs for you because I liked you. After all, what's a life, anyway? We're born, we live a little while, we die. A spider's life can't help being something of a mess, with all this trapping and eating flies. By helping you, perhaps I was trying to lift up my life a trifle. Heaven knows anyone's life can stand a little of that."  From Charlotte's Web by E. B. White
Today's post contains my most recent artwork. I've followed my inclination to keep on drawing. The last piece depicts two well known Greek poets: Maria Polydouri and Zoe Karelli. Zoe Karelli was the pen-name of Chrysoula Argyriadou,  who was born 1901 in Thessaloniki and died almost a century later in 1998. She is regarded as a pioneering feminist, was the recipient of the Ouranis Award for her collected works (including plays and essays) in 1978, and was the first woman to be elected to the Academy of Athens. She is best known for her 1957 poem, Η Άνθρωπος, which I have translated to She or Woman Human.  In Karen Van Dyck's translation the hybrid phrase Woman Man has been chosen instead.  In Greek the word for human is Άνθρωπος, which is preceded by O, the article used before male nouns.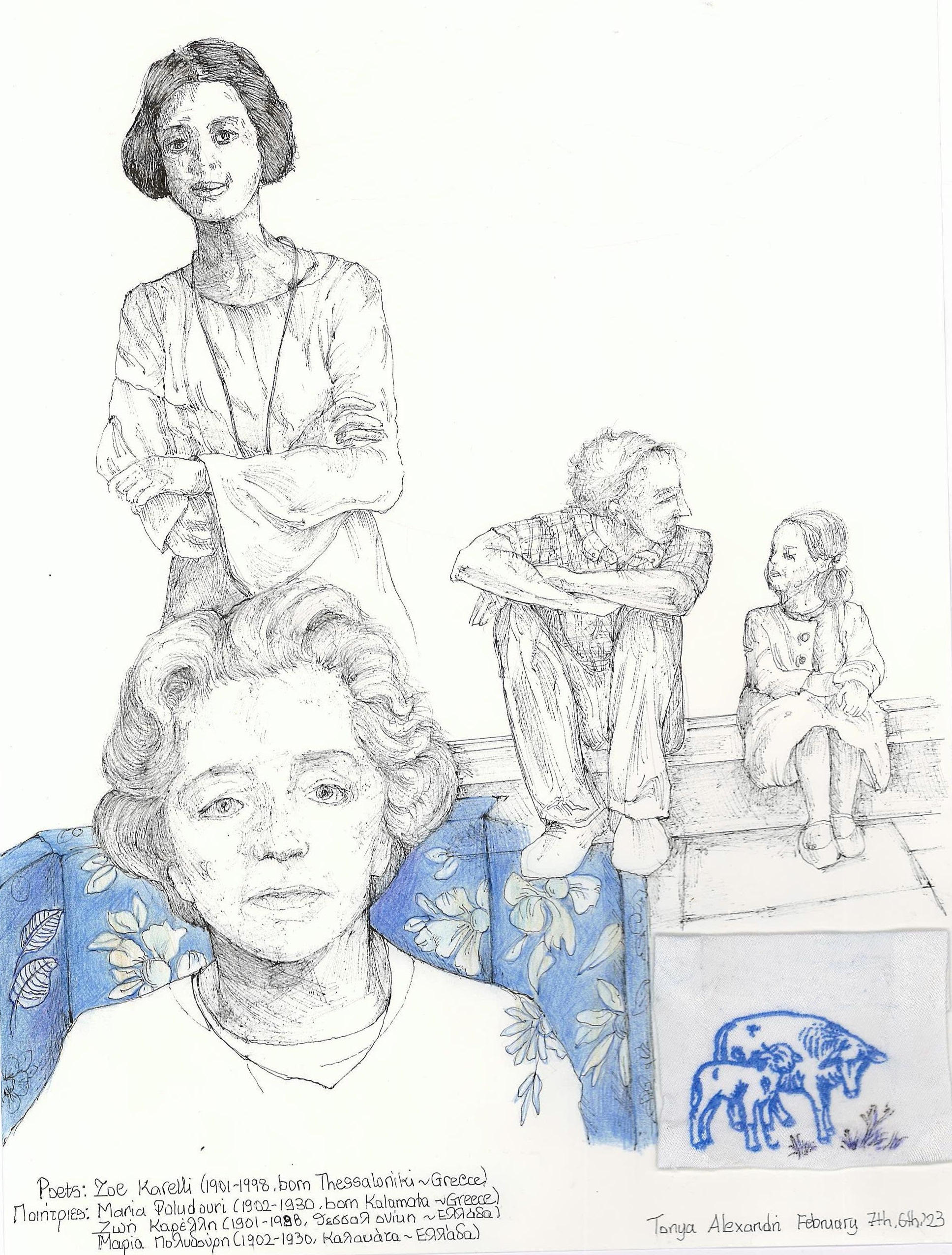 An excerpt from the poem
The tragic sense of the impersonal
isn't clear yet,
nor can I imagine it.
What will happen now that I know
and understand so well
that you did not pull me
from his side?
And yet I call myself a complete person
on my own / alone. Without him I was nothing
and now I am and can become,
but we are a separate pair, him
and me, with my own light,
not a moon to the sun……
Meanwhile, as I was searching for material related to the poets above I came across some poems by a schoolmate of mine, Kyriaki  (Kouli) Tsolodimou, whom I haven't met since I was 14 or 15. For decades I had her first poetry collection on my shelves, which she had given me back then. I chose one of her more recent poems to post here today.
"We must endure the fine arts / like despair / that gathers kindling / for an evening hearth / or anger that bleeds / twilight theories / Like deciduous dancers / we perish in peace / of limited duties / With what cannot be [made] an overnight success / we must continue."